New Riversa and Servicanto promotional briefcase for our BLOOM range in KÈR finish.
We proudly introduce together with Servicanto the new promotional briefcase Kèr Bloom by Arpa Industriale.
Sustainability is not a dream, it is a reality. It's a matter of taking action. True to this vision, Arpa Industriale has developed Bloom, a new core technology.
The core of any high pressure laminate (H.P.L.) is composed of paper and thermosetting phenolic resins. With Bloom, lignin technology has been introduced to significantly reduce the amount of phenol included in the resin by 50%. Lignin is a natural polymer defined as the glue that holds wood fibers together.
With this innovation, most of the key ingredients are sourced from the same place: responsibly managed forests.
Riversa's Bloom range contains a new finish called Kèr which features a matte texture that adds a sensual touch in 11 unicolor designs, at the forefront of design and decoration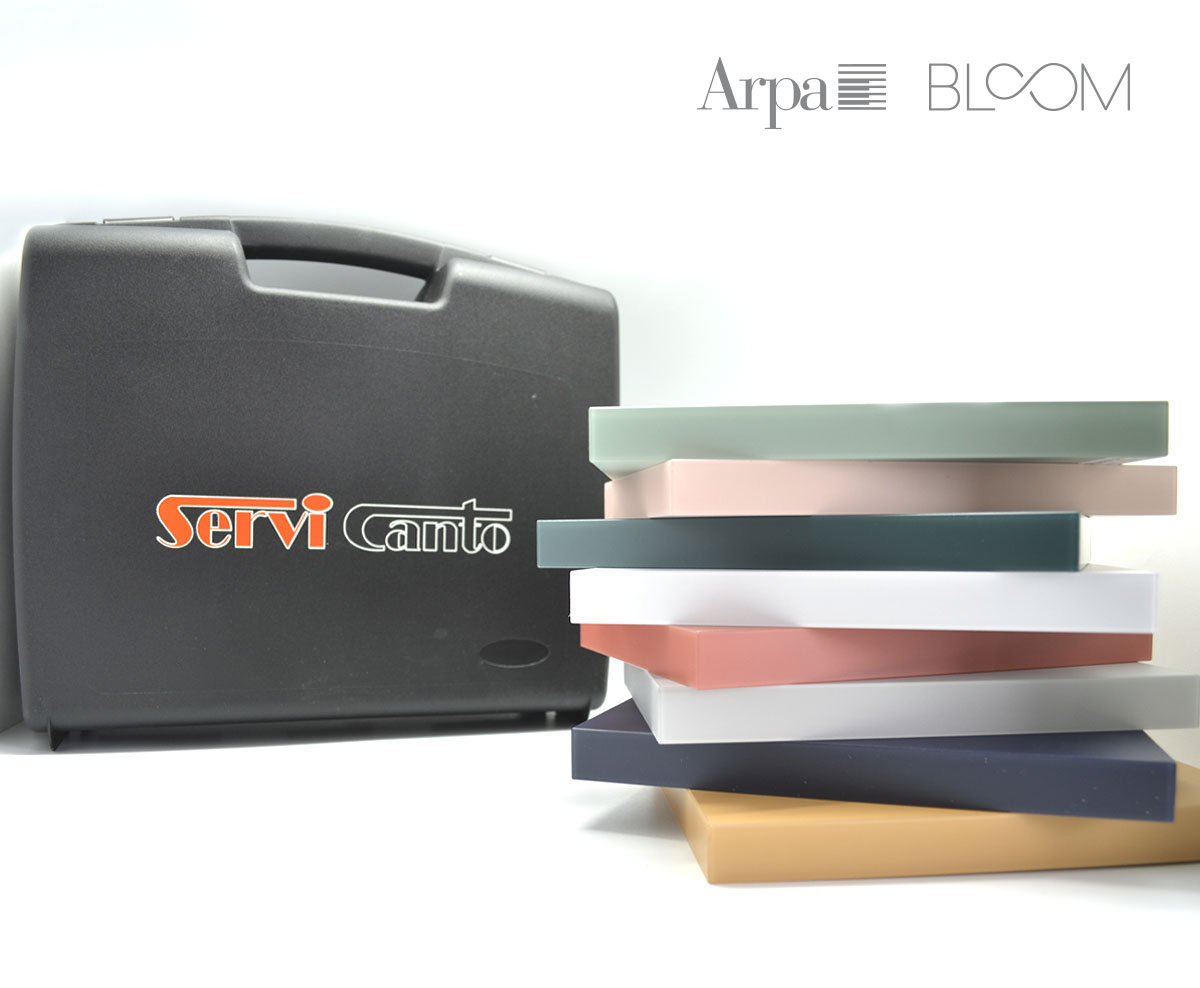 The combination of these Riversa panels with Servicanto's Matte Glass edgebands results in an exquisite finished product of superior beauty. This is due to the fact that the edgebands adapt to the surface creating an incredible homogeneity. In addition, the incidence of light inside the glass adds a sensational effect without showing the edge line, giving an added value to the surface.