2022-2025 Collection of panels and worktops
We introduce the new 2022-2025 collection of designs and textures in high pressure laminate (H.P.L.) through 2 new catalogs in book format in DinA4 size.
Thanks to the new catalogs it is possible to see the real product, as well as to touch all the textures to be able to appreciate the great differences between the new matte finishes, the new color palettes and the anti-fingerprint textures, among other novelties, which is impossible with a digital catalog.
RiverPANEL® consists of 200 references divided into 11 ranges, where the clear differentiation between unicolors, woods and stones prevails. All references are available in panel format, whether standard particleboard, moisture-resistant, fire-resistant, as well as MDF with the same properties and on poplar or birch plywood, in different thicknesses such as 10, 17, 18, 19, 20, 30 and 38mm.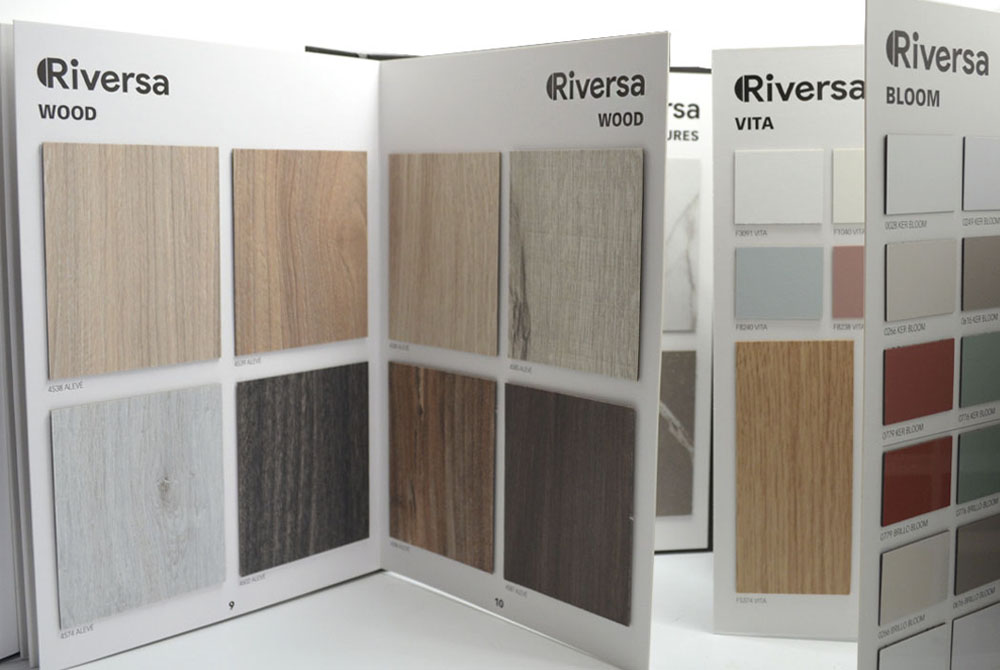 RiverTOP® consists of 80 references, distributed among aluminum, stone, wood, cement or patterns designs. Available for the manufacture of kitchen worktops on standard or waterproof chipboard, in thicknesses of 19, 30 and 38mm. In addition, all designs can be available in panel format, which is ideal to complete the kitchen furnishing with a splashback to be placed between the worktop and the wall units.