More than 130 decorative metallic designs with a wide variety of effects, from classical to modern to modern, from handcrafted to industrial. Now available in Riversa.
We introduce the new Homapal collection that brings together a wide variety of designs made with authentic real metal sheets that stand out especially thanks to their unique mix of colours and an extraordinary tactile result.
Available for our RiverPANEL® product, Homapal's new metallic designs are offered on any type of support (chipboard, MDF, plywood, etc.) and there is also the possibility of gluing them with P.V.A or P.U.R. glue, as well as being available as loose laminates.
More than 130 decorative metallic designs in 5 ranges:
The Elements range draws on the expressiveness of pure metal. It is bright and energetic. Fresh, yet capable of instilling warmth. Dynamic, with its play of light and reflections. Vital, for interiors brimming with personality. Bronze, copper, steel, silver and gold. Basic colours with a brushed finish are complemented by a total of five carefully chosen intermediate shades, with typical metallic textures that create subtle nuances and add vibrant diversity.
Gestures: a perfect combination for exclusive and distinctive designs. Thin sheets of aluminium, copper and brass with sophisticated mechanical techniques (sanding, stippling, colour intensification) and a love of detail.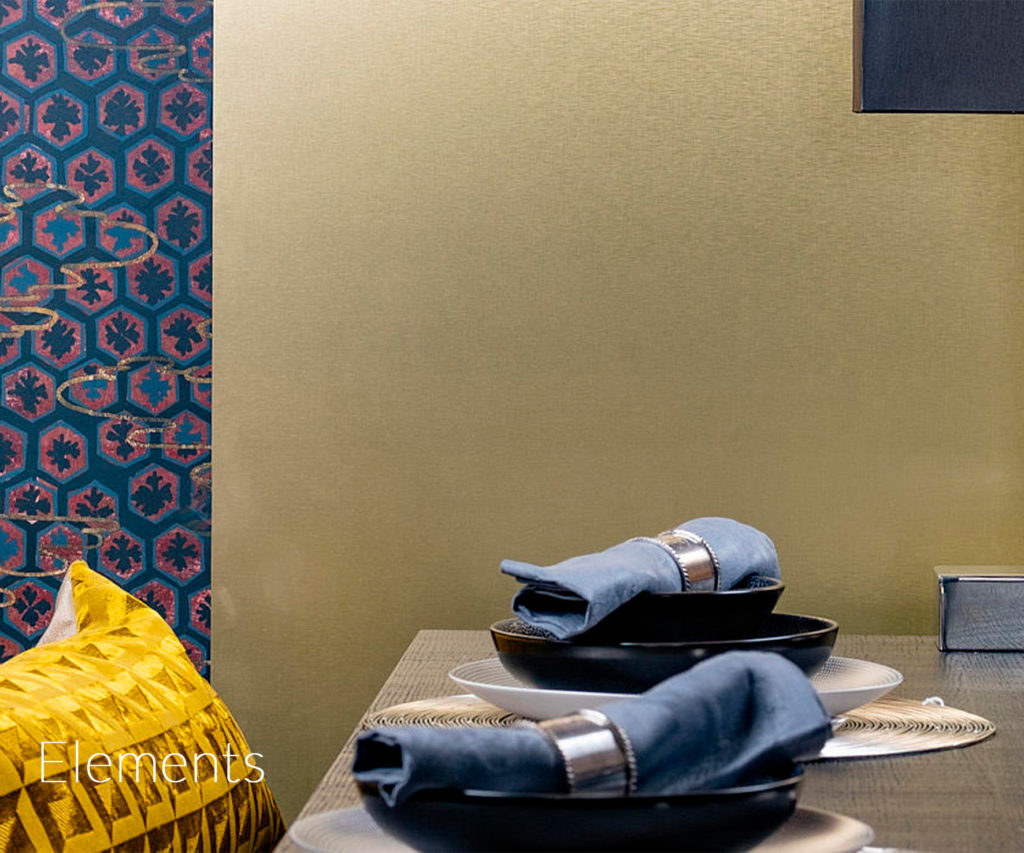 Perspectives:otherworldly surfaces. A metallic bubble bath, terrestrial orographies seen from space, sea waves rocked by the wind, raindrops splashing on a calm lake or irregular hexagons with a textile structure that emanates softness and warmth.
It is divided into 3 sub-ranges:
Depths, everything seems to be in motion due to subtle effects and dynamic facets.
In contrast, the graphic patterns of Geometries radiate calm and serenity. Their regular lines trace lozenges or braids. The contours fade or jump into view depending on the incidence of light.
Industrial evokes urban environments. It is made up of sheets that show the different traces caused by rubbing and storage, with holes or grids.
SRM – Scratch Resistant Matt, a matt surface that is highly resistant to scratches and fingerprints. This new technology boasts a unique resistance in interiors exposed to heavy use, and for the first time gives specifiers and architects the possibility to use real metal on horizontal surfaces.
The SRM finish lends itself to all kinds of applications, such as shops and exhibition stands, bars and tables in bars and restaurants, work surfaces in offices and public or communal spaces such as hotels, because it is available with different structures and colours for certain decorative patterns.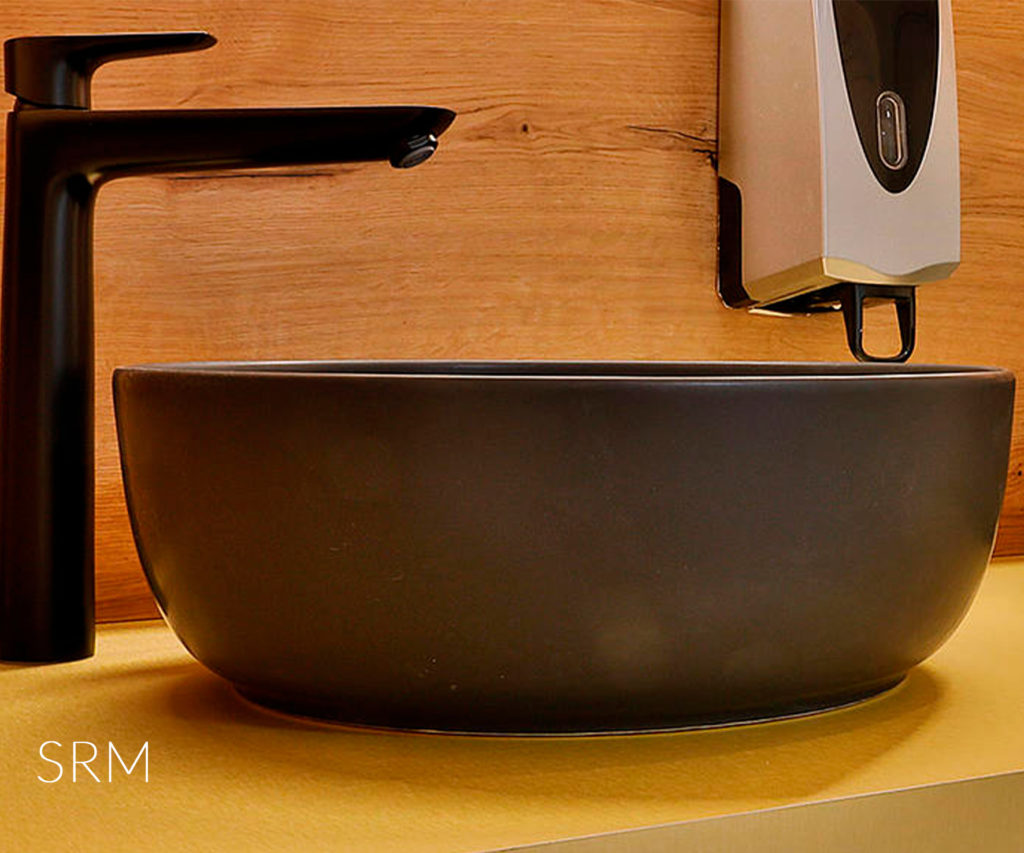 Magnetic & Boards. Magnetic boards and laminates bring mobility and flexibility to any environment thanks to their usability properties and different styles. Designing walls is one thing, but making them functional and useful is quite another. Combining the best of both worlds, Magnetic & Boards laminates are highly magnetised and most can be written on with either marker pens or chalk.
Do not miss the whole brochure: Homapal Collection 2022-2023 | Decorative metal laminates